Get an Offer or Free Assessment from Tower Capital Advisors
Our Firm's Acquisitions Process
The principals of TCA have purchased over $700 million in cell towers and leases and provided capital to hundreds of Site Owners across the country. We have raised hundreds of millions of dollars to fund our own acquisitions, acted as advisors on the deployment of more than $700 million, and served the industry and its constituents since 2001.
In September of 2014, TCA announced their re-entry into the direct lease and tower buyout business in a partnership with an institutional funding partner (and more recently with AT&T). Since this announcement, we have shown that our offers for wireless leases are higher than most any other in the industry. This is possible because we do not employ sales personnel or have a call center. All of our origination comes from inbound inquiries by landlords that have seen the data we provide the market at no charge or from our carrier partner.
How are we different than the other firms that want to buy your lease? Among other things;
We start, not finish, by putting our highest number on the table with our first offer. Tower Capital Advisors does not employ 'call centers' or a paid sales force. Site Owners find us, or we connect with them via our network of wireless industry and real estate professionals local to their market. Because of this, our overhead is significantly lower than the 'buy and flip' aggregation firms, whose paid sales personnel and call centers are expensive to maintain.
We publish the average of our purchase multiples and those of our competitors and update the information on a quarterly basis. No other firm in the industry does this because their objective is to pay as little as possible for the lease. Our objective is to pay you more and have it cost us less to do it.
We don't tell you your site is 'at risk' of being taken down as a sales tactic. While it is true that some sites are decommissioned every year, especially the sites of tenants other than the 'big 4' carriers and tower companies, we wouldn't be in the business of buying them if they represented a sizable risk.
Typical Structures for the Sale of Wireless Leases

Easement Structure in Wireless Lease Acquisitions
The structure for wireless lease acquisitions in the industry entails a bifurcated purchase wherein the Seller both grants an easement to the Buyer and assigns their lease and associated potential revenue to them in exchange for a lump sum.
The use of an easement allows the seller (per IRS Publication 544) to take long-term capital gains (TCA does not provide tax advice, so please talk to your tax advisors) and provides the buyer with a REIT-qualified asset. Easement purchases represent 99% of all transactions in the sector for more than a decade, with perpetual easement representing the vast majority of those (landlords tend to want the most money, and we concur with that strategy given, among other reasons, the probability of technological change).
The most salient variables associated with purchase prices, as modeled by both Buyers and Sellers in the space, are Purchase Term and Easement Area/Size.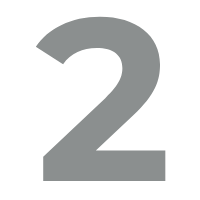 The terms of the purchase can range from as short as 30 years to as long as 99 years (deemed perpetual), with purchase prices ramping exponentially the longer out the purchase term goes based on a discount of future rents to today's dollars. After the term expires, if the lease is still in place, the rents revert to the property owner. While the difference between a 30-year purchase term and a perpetual (modeled as 99 years by aggregators) purchase term represents approximately a 20-25% reduction in the resultant offer price, the loss of many bidders because of the shorter term has an even more drastic effect on final offers. The better-priced firms are REIT structured and desire longer terms, with some having minimums of 50 years or more.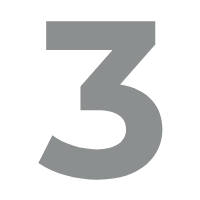 Easement Size/Area and Marketing Rights
The size of the easement associated with wireless lease acquisitions can also be designed in 3 distinct ways as follows (in order of increasing eventual purchase price):
1. A 'specific' telecommunications easement and lease assignment. The easement size, in this case, consists of no more or less than the area on the property currently defined in the cellular tenants lease. This structure garners the least amount of proceeds and loses 75% of the bidding community (those who rely on the potential upside in the purchase – a non-expanded easement does not allow for any increases in rent from amendment activity). Or…
2. An 'expanded' telecom easement and lease assignment. The easement size here is expanded by a mutually agreement amount (typically no more than 250 s.f.) contiguous to the area defined in the acquisition target tenant lease. The objective here is to provide potential upside for the Buyer if a tenant needs additional space in the future via an amendment. This easement structure typically represents a mid-price point for lease monetization offers available in the open market. Or…
3. A 'general' telecom easement and lease assignment. The easement size here would be across the entire property (for wireless telecommunications purposes only and subject to the property owners' exclusions and potential future needs for space). This structure provides a Buyer, in coordination with the property owner, the right to market the property to prospective new cellular tenants. Sharing in new tenant revenue is most often offered starting at 50/50 with the property owner.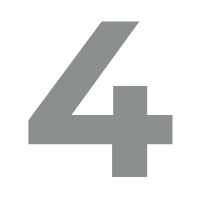 Buyers order, review and pay for the costs of survey's, environmental reports, title work and site inspections. Sellers are typically responsible only for their own advisors, counsel and any applicable transfer taxes associated with the sale of the easement. Estoppel letters are also sent to the tenants to verify that the leases are in good standing and have not been terminated.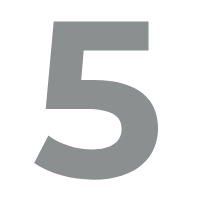 All buyers of wireless leases require a 'clean title' to purchase the rent and record an easement. Therefore, any lender holding an interest in the underlying property or otherwise having a blanket lien on assets/revenue from the property has to consent to the sale/monetization of the asset (because it is their collateral). This is accomplished via presenting the lender with a short attornment agreement (2 or 3 pages) that states that if they ever foreclosed, they are acknowledging that the lease revenue has been sold. They would have no further rights to it. Sometimes the lenders will consent with no concerns or issues. Other times, depending on the financial condition of the property, they may ask for part of the proceeds as a paydown of the loan. If consent is not obtainable, at times, the price obtained for the lease can exceed the mortgage balance, and the loan can be paid in full at closing. No consent is required if the property owner pays off the debt with the proceeds (unless call protection/pre-payment penalties are involved).
TCA recommends that property owners with leverage on the property pre-discuss any lease monetization with their lenders in advance.
Typical Lease Acquisition Process
Standard in the industry is for a unilaterally binding option to be executed prior to due diligence materials being ordered (and paid for) by the buyer. Due diligence includes ordering and reviewing title, survey, site inspections and environmental reports. Documentation is typically accomplished using a bifurcated structure wherein a telecom easement is granted by the seller (specific, expanded, or general) and the lease/cash flows assigned. Sellers should note that mortgage holders of record on any property are required to execute an Attornment agreement that subordinates the sale in the event of a foreclosure. Average industry time to close (before any delays as a result of a required SNDA from the mortgage holder) = within 45 to 90 days.
What To Sell, for How Long and To Whom
WHAT TO SELL: If a property owner is also looking to sell the underlying property/business/building that wireless infrastructure is on, they should sell the wireless leases/tower first and THEN look to divest the actual property. This is because the cap rates on wireless leases are typically much lower (meaning higher prices) than on the underlying property. Many buyers will try and get expansions at a minimum to participate in any upside that might occur down the road if the tenant whose lease is being purchased needs more space. Other buyers pitch, taking a general easement across the entire roof or property and promising to 'bring more tenants' and share anywhere from 50/50 to 75/25 (seller favor) in new tenant revenue. Almost no other than the carriers know where the next sites are needed, so marketing is tough, to begin with. Finding one for a specific roof has a little history (other than accidental) of success. It is impossible to 'find' new tenants when you have no employees that market to the carriers and zero history of success doing so even if you did (the financial buyers). It is improbable that the buyer will find new tenants when they have cell towers all around the subject property, when the next tenant need arises, they would much prefer to put them on their tower because they don't have to share any of the rent with the seller (the larger towercos). But the takeaway here should be: If you are selling the entire property, sell the leases first and then the building/business and – if the price is significantly improved using an expanded easement or general easement structure, consider accepting it. Do not bet on seeing additional revenue in the near term with any offered sharing arrangement.
TO WHOM: Sell a specific easement to anyone unless the price is better from a middle market, low site count tower company. Don't believe anyone that says they are bringing new tenants to your rooftop or (if a tower) to a tower they don't own and couldn't put tenants on if they wanted to (only the tower owner can). Further, review the purchase documents of any prospective buyer as they can differ significantly and limit the time they have to review and close to 90 days or less.
FOR HOW LONG: Selling for > 30 years gets better tax treatment (TCA does not provide tax advice, so consult with your accountants). Do you sell past the end of all renewals? 98% of the time, sellers do and should. The longer the purchase term (obviously), the greater the proceeds and unless your horizon is > 30 years, why would you care? The buyer is more than likely to have to take a reduction to get a tenant to stay (if we are using cell phones anyway) 30 years from now. In our opinion, sellers should consider maximizing the dollars received and sell a perpetual or 99-year easement to insure the best tax treatment and de-risk the technology.
Rooftops and Single-Tenant Towers:
If you have a lease expiring over the short term (e.g., < 5 years), have below market rents. You do not need the money immediately; seek professional advice as it could be that buyers will pay more for the opportunity to raise rents than you, as the landlord, will be able to negotiate in any renewal. Think carefully before renegotiating a lease without professional advice. If you are renegotiating a lease on a tower, try and add revenue sharing provision if additional tenants are added. In the case of either a rooftop or a tower, keep the compound size small. If you are not selling at all, negotiate as short a term as possible.
Multi-tenant towers:
If you get paid for a ground lease under a tower with more than one viable tenant on it (the big 4 carriers), the lease expires over the medium term (e.g. <10 years) DO NOT sign any amendments or extensions and give TCA a call for some free, sound advice.
General Recommendations for Wireless Landlords that may be considering Lease Monetization, now or in the future:
Give TCA a call before doing or signing anything. Our advice is free and given independently of our interest in acquiring leases.
Article series for property owners: Negotiating Wireless Leases with an Outlook towards Monetization
Registration for both site owners and prospective originators is free and confidential.
Register today, and TCA will value your lease or option.