Learn More About
Tower Capital Advisors and Our Management
In February 2007, prior to starting TCA, our CEO, Michael DeMita, founded one of the country's largest ground and rooftop lease aggregation firms. Starting with a $200 million commitment from partner Royal Bank of Scotland-Greenwich Capital, he has raised over $300 million in debt and equity from public and private institutions for this business. He has been active in the aggregation of these assets for over a decade, and, under his leadership, his last firm sold two portfolios of easements/cash flows from cellular tower and rooftop sites for more than $100 million.
After many years of road shows and meetings with investors and institutions interested in owning the assets, his firm and portfolio sold in 2013 to the highest bidders for both – setting record pricing levels and reaping double-digit IRR's and multiples of returns on capital for his investors.
Mr. DeMita and all other principals of TCA have unblemished ethical and professional backgrounds and a long history of excellent relationships with investors, site owners, wireless carriers and tower companies. TCA's management has worked with and presented to most, if not all, of the players in private equity, finance, investment banking and the carriers that participate in the space since 2001 and looks forward to working with you as well.
MICHAEL A. DEMITA, CEO AND FOUNDING PARTNER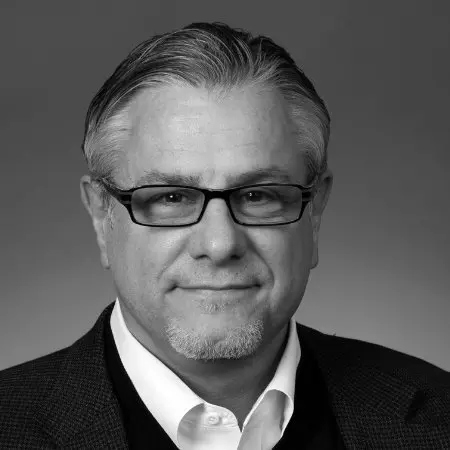 For over twenty-five years, Mike has been an innovator in structured finance and asset aggregation. As both a lender and operator, he has built and structured creative financial alternatives in numerous market sectors, including the franchise, broadcasting and telecommunications industries and managed or personally funded over $3 billion in senior, mezzanine, and equity investments.
He founded his last business, Communications Capital Group (since renamed), in 2007 with a $200 million commitment from debt and equity partner Royal Bank of Scotland-Greenwich Capital raised based on his high ethical standards and a unique, cost-efficient business plan he extensively modeled over many months. He subsequently raised an additional $100 million in debt and equity based on this model in a difficult post-meltdown 2008-2013 environment.
The founding principles of his last firm were vetted under his leadership as CEO, and over the last 8 years, he has aggregated and profitably sold two portfolios of cell site ground and rooftop easements. After the sale of the firm's portfolio to Blackstone's infrastructure group in 2013, he demonstrated for the first time that platform value was possible in the space when the then portfolio-less platform sold for a multi-million dollar price tag as well to GTCR. Along the way, his sponsors, partners and investors have been rewarded with double-digit IRRs and multiple returns on invested capital.
After the sale of the business he founded, Mr. DeMita formed Tower Capital Advisors, LLC. TCA's mission is to change the space he has operated in for over a decade by de-layering the industry and bringing site owners and originators in the space directly to institutional 'hold' and strategic (vs. pure financial) investors. Since its inception, TCA has provided free advisory services to dozens of site owners and acted as the financial advisor for institutional clients on transactions totaling more than $400 million.
Since 2015, TCA has been a National Partner of AT&T Mobility working with the carrier to divest and/or acquire their infrastructure and protect their assets from predatory buyers.
Prior to entering the wireless space, Mr. DeMita ran the IT departments of and subsequently managed sizable middle-market lending originations initiatives for public and Fortune 500 companies, including EF Hutton, AT&T Capital, and Chrysler Capital Corporation. He has also served on the Board of Managers for a Goldman-Sachs finance joint-venture.
Mike earned his BA from The Johns Hopkins University and MBA from NYU's Stern School of Business.
"TCA offered us great advice in negotiating our lease agreements and were both responsive and competitive in their acquisition process. I would advise anyone who is not an expert in the tower business to consult with Tower Capital Advisors."
Hank Yunes, Licensed Real Estate Broker - AV Homes - Boca Raton, Florida
"Although I have been in the real estate business for over 40 years, we quickly learned that cell tower deals are a creature unto themselves. ... Thanks is not enough!"
07/02/2021
Tom Hamilton, Athens, TN
"I honestly can't thank you enough for all of this information.  This is a huge help and is so much more than what I thought I was looking for."
10/08/2020
Erin R. - CIV US ARMY CEMVN (USA)
"In an industry that is populated with a large percentage of less than ethical individuals, Mr. DeMita is truly an upstanding outlier.  The world would be a far better place to live if everyone had the moral compass that he has."
10/16/2019
Mike Martuch, Kissimmee, Florida
"Thank you very much for your assistance with my tower lease questions. Your prompt assistance and depth of knowledge really helped clarify some difficult questions."
03/08/2019
Steven Selvaggio, Facility Manager - Whitestone Power Communications
"I wanted to thank you for your advice on the tower buyout deal....I am getting roughly 17 years worth of payments up front [and] by this time next year my family will be completely debt free."
04/19/2019
Anthony J.
"After interviewing a handful of cell tower industry consultants around the country...your genuine offer to help our group understand the nuances of negotiating our transaction was well received [and] your candor allowed me to feel comfortable sharing my confidential goals..."
Shannon V. - Land of Sky Regional Center
"TCA was the most helpful, up-front and honest of all the buyers we spoke to.  We were comfortable in our decision to sell our lease to them and now have the terms and cash needed to help our company grow."
Nava Christian - Northern Star Enterprises, Inc.
"As a naïve cell tower lease holder considering selling my lease, TCA's website provided me with the information I needed to get a transaction done right. Mr. DeMita continued to support and educate me through closing and I was able to increase my offer by $95,000!"
Bob from Illinois
"Your expertise of analyzing our position, offering options, and then executing on the best option certainly created a lot of value for Vermont Academy."
Stanley Colla - Interim Head of School
"TCA offered us great advice in negotiating our lease agreements and were both responsive and competitive in their acquisition process. I would advise anyone who is not an expert in the tower business to consult with Tower Capital Advisors."
Hank Yunes, Licensed Real Estate Broker - AV Homes - Boca Raton, Florida
"TCA helped my 80 year old mother renew our lease, was there for us every step of the way, and genuinely cared that we got a fair shake when there was nothing in it for them. Rare in today's 'what's in it for me' world!"
Karen Daykin - Independence, Iowa
"I wish I had known TCA a few years ago when I was dealing with our tower company tenant.  Thanks again for all you do."
Gary Zipperian - Clancy, Montana
"Trying to understand contracts and lease agreements can be daunting.  With TCA's help, I feel more secure in knowing what our options are."
Bill Mangham - Supervisor, Whitefish Township, Michigan
"We especially appreciate your consultative approach. TCA's price was significantly higher than the two other bids we solicited."
Matthew J. Robertson - General Manager - Lake County Fair Association
"We would whole-heartedly recommend TCA to anyone considering selling their lease.  ... the closing process was smooth, [and] event free."
Stephen R. Reller - Executive Director, BC Baseball League
"TCA purchased my tower lease. They were courteous and professional, with a personal touch, and they went the extra mile to make the closing and paperwork simple and stress free."
John Shick
"TCA provided us with a thorough analysis of our offers and purchase documents. I would highly recommend them to other property owners looking to sell their tower or rooftop lease."
Sung B. Kim
"Honest, free and knowledgeable advice on valuing our cell tower lease. Many thanks!"
Denise Hammond
"When another sale proved difficult to close due to cumbersome documents, TCA offered to directly purchase our lease themselves for a much higher price. I would very much recommend TCA to anyone looking to sell their wireless lease."
John Kowkabany - Nooram of Jax, Inc.
"TCA helped us get 30% more than our original offer for our site and provided very useful assistance on our offers and the process all along the way."
Dr. David Stark
"TCA has a good handle on the marketplace and provided us with free and very helpful guidance during our sale."
Dan Strother, Lovers Lane UMC